www.esther-ofarim.de
Lyrics - Liedtexte - Liedertexte - Noten - Sheets sheetmusic - Score - Texte - Songtexte  - Texten - Liedtexten - Texts - Lyrix - Lyrik - chansons
Lyrics
(More lyrics coming soon.
Please contact me, when you have some more!)
Lyrics provided for academic research purposes only. Commercial use is prohibited!
a / b / c / d / e / f / g / h / i / j / k / l / m / n / o / p / q / r / s / t / u / v / w / x / y / z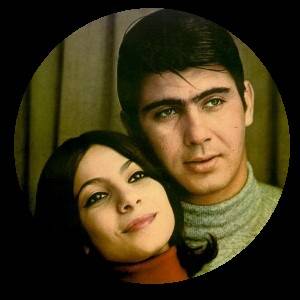 If you want to support my website, please donate!
A

Aba Heidschi bum beidschi
Ack Värmeland, du sköna
Adama Adamati
Adio Querida
Agadat Hamichreh
Ahuvi bana li bayit
Alei Give'a
Al giv'ot sheich abreik
Aller guten Dinge sind drei
Ani Hasar
Another man
Aquarius
Ask me to dance
Aspirations
A taste of honey
Automne
Autumn song
Avec des enfants qui auront tes yeux bleus
Avi Avi
Away from you

Ba'arugat hagina
Ba'a M'nucha
Bagalil
Ballerina
Bayit Leshnayim
Before I go
Broshim
Besade Patuach
Bird on the wire
Black is the colour of my true love's hair
Bonjour l'amour
Bonnie Boat
Bon voyag' monsieur Dullmollet
Boy from the country
By myself
Bye, Biddy - Bye Bye, Jack
C
Call the circus
Canario
Cancion de cuna para dormir a un negrito
Canzone d'autuno
Car cette chanson-là
Cha cha ballahoo
Chamoron
Chanson de la reine et du roi
Chayei Adam
Chuts mizeh haqol beseder
Cinderella Rockefella
Comme un bateau
Complicated ladies
Cotton fields

D
Das ist meine Liebe
Das Lied vom Surabaya Johnny
Delilah
Der Sommerwind
Die Wahrheit (Fahrt ins Heu)
Dirty old town
Dma'ot shel malachim
Do Do
Dona Dona
Don't pass me by
Don't think twice
Down by the river
Drei Zigeuner
Drunten im Tale
Du
Du allein kennst meinen Schmerz
Du bist so weit von mir
Du machst Dir Sorgen
Dumam

E
Ech ze shekochav
Ed ora chi...
Egley Tal
Ein kleiner Tambour
Einmal nur
El condor pasa
El Hamaayan
El rey nimrod
El vito
Empty pocket blues
Encore une danse
Entends-tu le vent
E un giorno verra
Every day is a pebble lost
Every night
Eyal

F
Frank Mills
Free just like the wind
Freight train
Frühling

G
Garden of my home
Germany before the war
Gnostic Serenade
Go tell it on the mountains
God bless the child
Gone home
Go 'way from my window
Gruß
Gut Abend, gut' Nacht
H
Habechi
Habuba elisheva
Hachamor
Hachatul al hagag
Hachnisini tachat kanfekh
Hadayag
Hadelet
Hallelujah
Ha'lsh basdera
Hamitabedet
Hamoron
Hareut
Hayu Leilot
Healing river
He Chalil
He don't know me
He moves through the fair
He's gone
He's mine
Here I'll stay
Here in the garden of my home
Hey that's no way to say goodbye
Hinach Yafa
Hitragut
Hora (Shir Shameach)
Hudi Chamudi
Hu lo yada et shma
Hush-a-bye
Hush little baby


I
Ich fand mein Glück
Ich frag mich, was wird aus mir
Ich hab geträumt
Ich schau ins Licht
Idolo
If you were the only girl in the world
I got you babe
I have dreamed
I'll see you in my dreams
Il faut du temps pour être heureux
I'm going home
I'm your woman
Im Traum
In Germany before the war
In the garden of my home
Io e la mia ombra
I only have eyes for you
Is it really me
Ish illem vegavoha vedak
It never was you
It's raining
J
Je le vois comme je l'aime
Jerusalem
Je sais ce que tu penses
Je suis encore loin
Je t'appartiens
Joseph Demanio
Jovanke

K
Kannst Du mir erklären
Katan hu Vedal hu
Kibui Orot
Kinderspiele
Kleiner Tambour
Komm doch zu mir
Komm leg Deinen Arm um mich
L
La cité de mon coeur
La Dentellière de Gruyère
La Guajira
La Scillitana
La rose et la violette
La vezina catina
Layla layla
Layla Tov
Lazy Afternoon
Le chant des chants
Le déserteur
Le soleil est tombé derrière ma porte
Le train
Le vent et la jeunesse
Leil galil
Les trois cloches
Let's try
Lonesome road
Lonesome traveller
Long about now
Lo pa'am bakayitz
Lord of the reedy river
Love was a run
Lu ba'at

M
Ma chanson
Machmad levavi
Machrozet
Mad about the boy
Manginat hatohar (shir aviv)
Ma omrot eynayich
Margret
Me Emek Ve'Give'a
Me ever la keshet
Mein Weg nach haus'
Melodie einer Nacht
Mi caballo
Misheu
Mon pays c'est le monde
Mon vieux quartier
Moon of Alabama
Morgen ist alles vorüber
Morning has broken
Morning of my life
Motherless child
Mut der Verzweiflung
My lagan love
My fisherman, my laddy-o
My wandering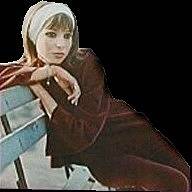 N
900 Miles from home
Na'ama
Na'ra 'al ha-chof
Nach jeder dunklen Nacht
Ne'ula hi dalti
Never grow old
Nique nac no muse
Night and day
Noch einen Tanz
Noches Noches
Non andar
N'y pense plus, tout est bien
O
Od riqud echad
Ofarim
Oh, waly waly
Old devil moon
One more dance
Over the rainbow
Oyfn pripetchik
Oy oy kinderlach




P
Pamparapam
Parlez-moi d'amour
Partisan
Pavane
Pianola
Pil pilon
Pizmon Layakinton
Port sunlight
Povereta
Purple eyes


R
Radio on
Rätsel
Rakefet
Rataplan
Raziella
Re'e
Refrain perdu
Rien que pour moi

S

7A
Sah ein Knab ein Röslein stehn
Saint Amour
Salomon (das hohe Lied)
Saeni imcha bemachol
Sanie cu zurgălăi
Saturday night at the world
Scarbarough fair
Schlafe, mein Prinzchen, schlaf ein
Schönes Mädchen
Seeräuber Jenny
September song
Seh u'gdi
Shaon ben chayil
Sh'chav beni
Shecharchoret
Shedemati (Shdemati, Shtemati)
She moves through the fair
She's leaving home
Shirat ha'noded (tziununei haderech)
Shir eres
Shir hanoded
Shirey Sof Haderech
Shir Shameach (Hora)
Shnay Shoshanim (Shnei Shoshanim)
Shtu adarim
Shum davar eino ba
Sinful Davey
Sing Hallelujah
Singing my song
So in love
Somebody somewhere
Someday soon
Sometimes I feel like a motherless child
Sometimes in winter
Somewhere
Somewhere over the rainbow
Song of the French partisan
Speak low
Split personality
Stav
Sto calo
Sto core mio
Stu adarim
Surabaya Johnny
Sus Etz
Suzanne
Swanee
Sweet Song


T
Tam Haman
Take a zoom
Taste of honey
T'en va pas
Ten li yad
Te prouver mon amour
That's my song
The beat goes on
The daylight is dawning
The first time ever I saw your face
The three song
Three unspoken words
To catch a pebble
To the ends of the earth
Tomorrow is a long time
Tout est étrange sous la pluie
True love can never die
Tsaar Halaila
Ty pasztoj
Tzaar ba'aley haim
Tziyunyanai Haderech



U
Umbrella for two
Una matica de ruda
Un étranger
Un jour sans toi
Un prince en Avignon
Unter Deinen weissen Sternen

V
Ve'otach
Ve'ulai
Vergessenes Lachen
Viens sur la montagne
Viva la feria
Vögel schweigen...
Von Dir hat man gar nichts
Voyage
W
Waking up
Wandering
Wanderlove
Weisst Du wieviel Sternlein stehen
Wenn ich bei Dir sein kann
What have they done to the rain?
When I'm 64
Wiegenlied
Willow
Y
Yad anuga hayta la
Yamin usmol
Yatzanu at
Ya viene marzo con flores
Yerushalem
Yesterday
Yo m'enamori d'un Aire
You know who I am
You're always looking for the rainbow
Your heart is free just like the wind
Yovano Yovanke
Yudke

Z
Z'Lauterbach hab i mein Strumpf verlor'n
Zemer Nuge
Ziunonei Haderech
Lyrics provided for academic research purposes only. Commercial use is prohibited!